Growth Alliance – Rentenbank's AgTech & FoodTech Bootcamp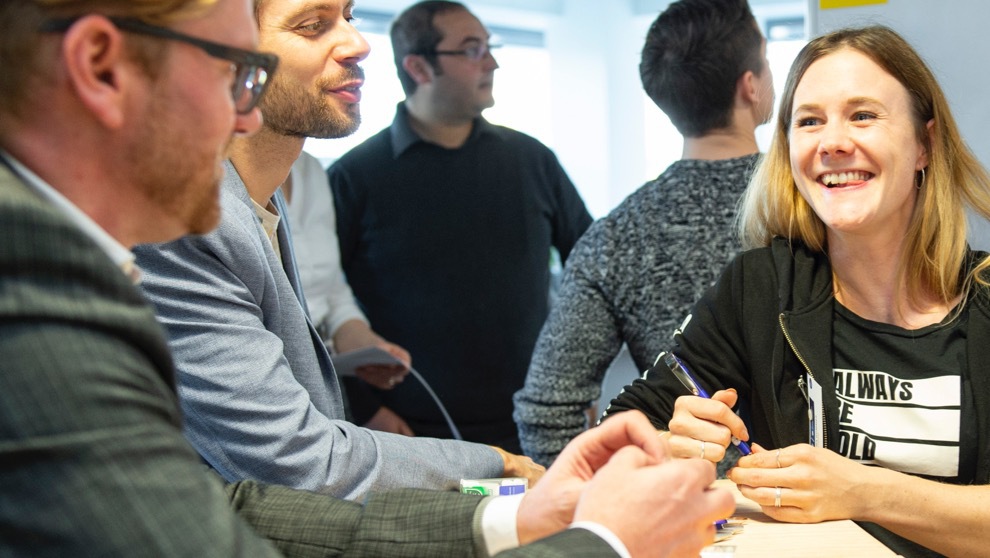 Applications are due on 3 May 2021.
Returning for a fourth year, Growth Alliance – Rentenbank's AgTech, FoodTech and Bioeconomy Bootcamp is back to support Germany's fledgling agribusiness startups.
About the Sponsored Bootcamp
TechQuartier and Rentenbank are happy to run Rentenbank's Agtech & FoodTech Bootcamp for the fourth year in a row. This is a multi-day bootcamp for German startups in the AgTech, FoodTech and – this year new – Bioeconomy sectors.
In workshops and one-on-one meetings with experts, topics such as growth strategies, team formation, data protection regulation, investor readiness, techniques in negotiation, pitching and storytelling will be worked on in-depth.
The focus of this year's three-day bootcamp is the advancement of innovative startups with sustainable values along the whole agricultural and food value chain.
Timeline
10 March – Submission of applications
3 May – Deadline for applications
10-14 May – Selection interviews take place
End of May – Successful applicants are invited to participate
12-14 July – Bootcamp
Eligibility Criteria
You are working on an innovative solution in the fields of AgTech, FoodTech or Agricultural Bioeconomy.

Your startup is incorporated in Germany.

Your business model focuses on offering products and services to other companies (e.g., B2B or B2B2C).
The program offers selected startups the platform to discuss their business models with industry representatives, investors and experienced company founders.
Targeted Industries
AgTech
Animal Nutrition & Health
Crop Nutrition & Health
Novel Farming Systems
Biologicals
Resource Efficiency
Farm Management Software, Sensing & IoT
Farm Robotics, Mechanization & Equipment
Precision Farming
Horticulture
Forestry
Aquaculture
Miscellaneous
FoodTech
Food Safety
Traceability Tech
Alternative Protein
Food Waste Reduction
Marketing of Agricultural Products
Sustainable Packaging
BioEconomy
Bioenergy
Sustainable Biomass Production
Carbon Capture and Storage
Biotechnological Applications
Green Chemicals
Circular Economy
Other Bio-based Processes
Hybrid: the bootcamp will most likely be a hybrid set-up by integrating TechQuartier's virtual education platform and on-site activities in Frankfurt.
Rentenbank and Innovation
Rentenbank, Germany's development agency for agribusiness and rural areas, is in a unique position to initiate this event aimed at networking and creating synergies between startups and established companies.
"By supporting startups, we are encouraging innovation. The creative thinking behind new products and services can make a significant contribution to agribusiness. Our bootcamp offers technology-oriented startups from the agri-food sector an excellent platform from which to expand their business expertise and network. "
Dr. Horst Reinhardt – Chairman of the Management Board – Rentenbank
Rentenbank has been commissioned by the Federal Government to promote agribusiness and rural areas. To safeguard the future viability of the food supply chain, Rentenbank focuses on promoting innovation. For Rentenbank, innovation is not just about developing new or improved products, processes or services; it's about problem-solving and achieving substantial economic, social and ecological benefits such as:
adding value,
increasing productivity,
protecting nature,
improving working or living conditions,
improving animal welfare and
producing healthier and safer foods.
Auch interessant für dich