Impact Challenge: International Students Unite Virtually For Good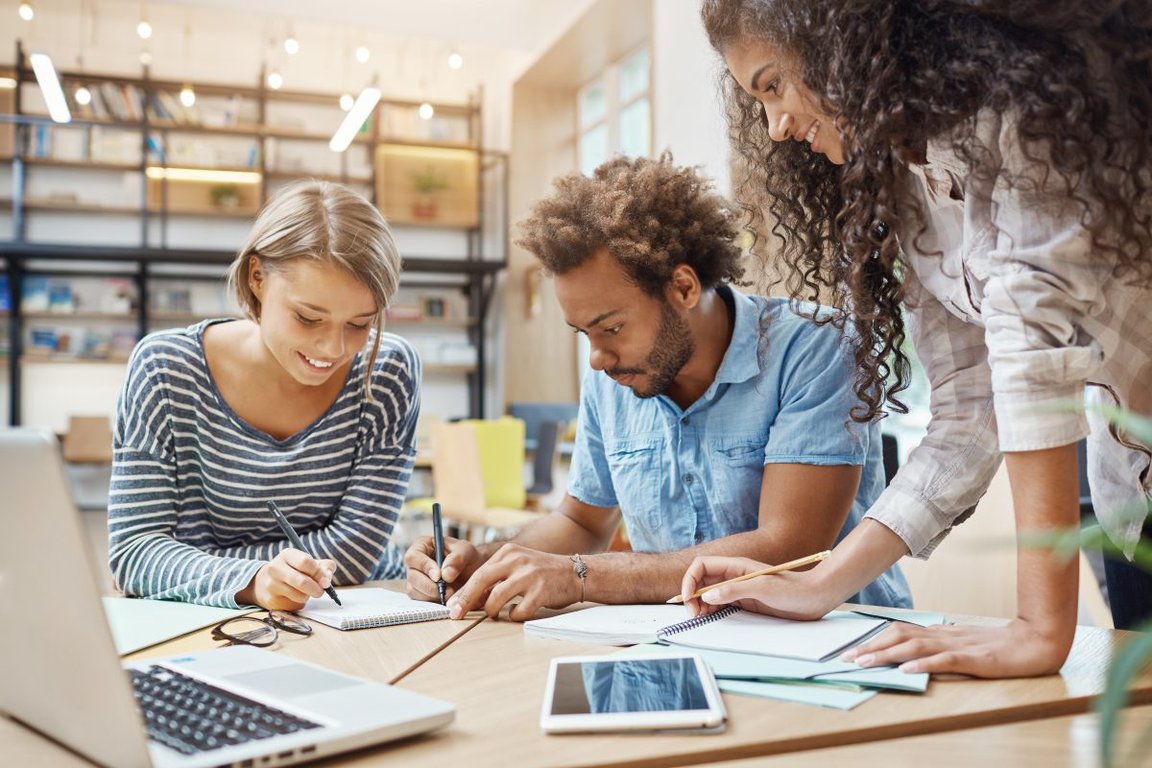 © TechQuartier
This spring, 67 students from 12 countries are competing to make a difference by participating in TechQuartier's Impact Challenge. This free five-week challenge is part of the upcoming two-day Impact Festival, which will be held in Germany in September 16-17, 2021. 
Divided into 14 teams working virtually, these students are developing digital solutions inspired by the 17 sustainable development goals identified as urgent by the United Nations, which include eliminating poverty, creating affordable and clean energy, empowering responsible consumption, providing clean water, etc.
The focus of each team in this program is to establish a sustainable business model and build a prototype, which is to be presented to investors and business leaders during a free live streaming Demo Day on April 23. The top teams will receive prize money to realize their ideas, gain access to a relevant corporate network and to win a stage-slot at the Impact Festival.  Prizes for 1500€ will go to the winners of the "Best Business Model," "Best Technical Implementation" and "Most Sustainable Impact." The overall winner of the Pitch Battle held during the Impact Festival will take home 2000€. 
Some of the solutions include: 
sustainable finance,  
EV battery leakage and fires, 
air pollution monitoring, 
beverage distribution, 
smart garbage collection, 
improving food supply chains and decreasing food scarcity, 
regenerative consumption, 
the gamifying of sustainable behavior like green commuting and 
building sustainable business platform blueprint.   
Talent Facts: 
More than 50% of the participants are women. 
Both formed teams and individuals were accepted into the program. 
More than 160 people applied to be part of the program. 
Talents come from the following countries: 
Bangladesh  
Switzerland 
USA 
Germany 
Kosovo 
Norway 
Italy  
India 
Myanmar  
Russia 
Nepal 
"If we really want to find good solutions, we need collaborations. The grand challenges of today will only be solved with collaboration. Since this is at the core of what we do at TechQuartier, we want to contribute to change and finding solutions," Dr. Sebastian Schäfer, Managing Director of TechQuarier. 
Through April, teams can access free online classes taught by industry experts and that address subjects like Sustainability Development Goals (SDGs), startup financing, prediction machines, storytelling, the ethics of Artificial Intelligence and building a company in 30 days.  
Teams will also receive pitch coaching and entrepreneurship support from TechQuartier and its community of GreenTech startups.  
The program is also supported by volunteer coaches with backgrounds ranging from marketing to policy to data science to sustainable finance and who dedicate time and knowledge to the success of each team.  
The program is in cooperation with the Impact Festival and is supported by Finance in Motion, equensWorldline and KFW. SAP is a Technical Partner. 
"As we have a great partnership with TechQuartier since last year, we are very happy to be part of this challenge. We have a strong focus on helping companies to become more sustainable and based on this I really looking forward to seeing great achievements of the talents after the impact challenge. Sustainability is a hot topic and I see a lot of chances shaping the future with innovative ideas." Tobias Fuchs – Industry Platform Advisor at SAP 
Registration for the online Demo Day is now open.
About TechQuartier
TechQuartier, founded in 2016 in Europe's financial center of Frankfurt, is a cross-industry innovation platform created to bring startups, corporates and up-and-coming talent together to work, meet, learn and collaborate on new technologies and digital business models. Our member-based community numbers more than 370 startups, 50 academic and corporate innovators and hundreds of potential founders. 
With international educational programs in technology, artificial intelligence and entrepreneurship, we are teaching young minds to discover how they can shape their economic future. We are also paving the road towards a European-centric data-ecosystem as one of Germany's largest innovation hubs and as a leader of the Financial Big Data Cluster. 
About Impact Festival
The Impact Festival forms a central platform for sustainable innovation and technology. The focus is on innovators such as green start-ups, corporates and venture capital investors. In addition, various additional formats involve both politics and the education system. 
Key festival figures: September 16-17, 2021, 9,000 m2 total area, 2,200 expected visitors. Festival Program: Innovation Areas, exhibition, conference, workshops & lectures. 
In addition to the main event, other events, a central community, a podcast series, a University Challenge, a magazine series and a case collection form a relevant platform throughout the year. 
Auch interessant für dich