How to win the war for tech talents Expert Session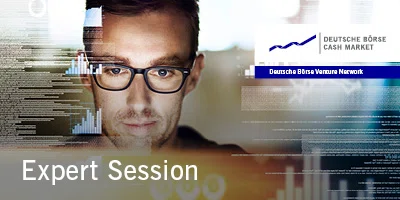 Wann?
28.06.2022
15:00 - 16:00 Uhr
Vortrag
Kostenfrei
Anmeldung erforderlich
Online
The war for tech talent remains a major challenge. The conventional recruiting process becomes a serious bottleneck while sustaining or scaling tech teams. Hence, HR Managers look for new ways of recruiting sought-after talents.

We are delighted to invite you to our next expert session on 28 June, where Expertlead's Chief People Officer Tuba Vogel will give an overview of the current market situation and explain how companies can overcome this challenge by optimizing their recruiting processes. She'll deep dive into the topic "Peer to Peer Evaluation" - a highly effective tech recruiting method to speed up the hiring process and allows even non-tech companies to evaluate their candidates' technical skills while guaranteeing applicants a positive candidate experience at the same time.

More than before we are aware: A positive candidate experience is one of the main focuses to ensure companies succeed in positioning themselves as attractive employers towards tech talents and ultimately convert the talent at the end of the process by setting the right expectations.
Tuba will spill her tips to confidently assess tech talent effectively and efficiently. Don't miss the chance to gain some key insights on this topic and to learn how to optimize your recruiting processes by including top tech experts, benefiting from the collective intelligence of a global community.

Empfehlungen für dich