UAI - AI Winter Wonderland (XMAS Special)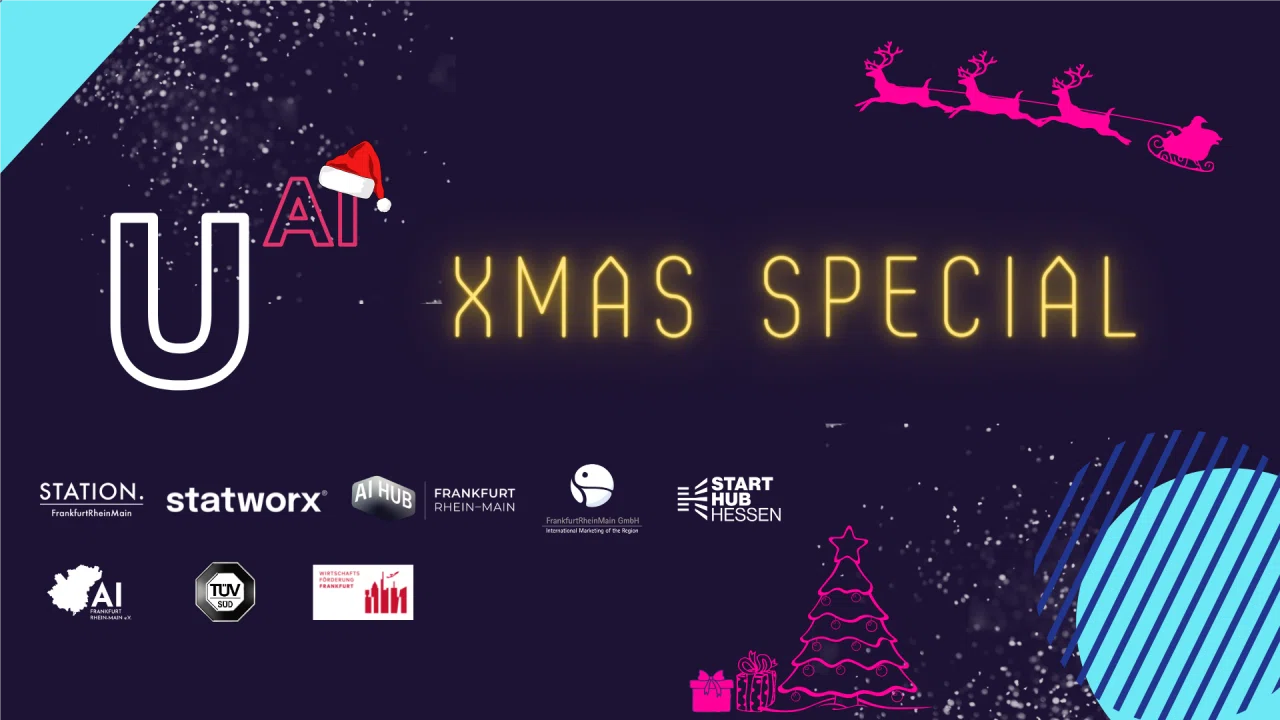 Wann?
15.12.2022
18:00 - 23:55 Uhr
Party
Networking
Anmeldung erforderlich
Kostenpflichtig
Vor Ort
SEASON CLOSING UAI
The year is coming to an end and we would like to celebrate with you as our community. Thank you for participating at our events and we thank you for your support and engagement. Please join us for our big season closing.
AI Winter Wonderland in the courtyard of the Villa Bethmannhof
Top Executives, AI Experts and Founders to network with
Catering, mulled Wine and much more
Live Music and official "AI HUB Frankfurt" - Launch Party
Special Light and Laser show
Empfehlungen für dich