TECHoffsite for Female* Leadership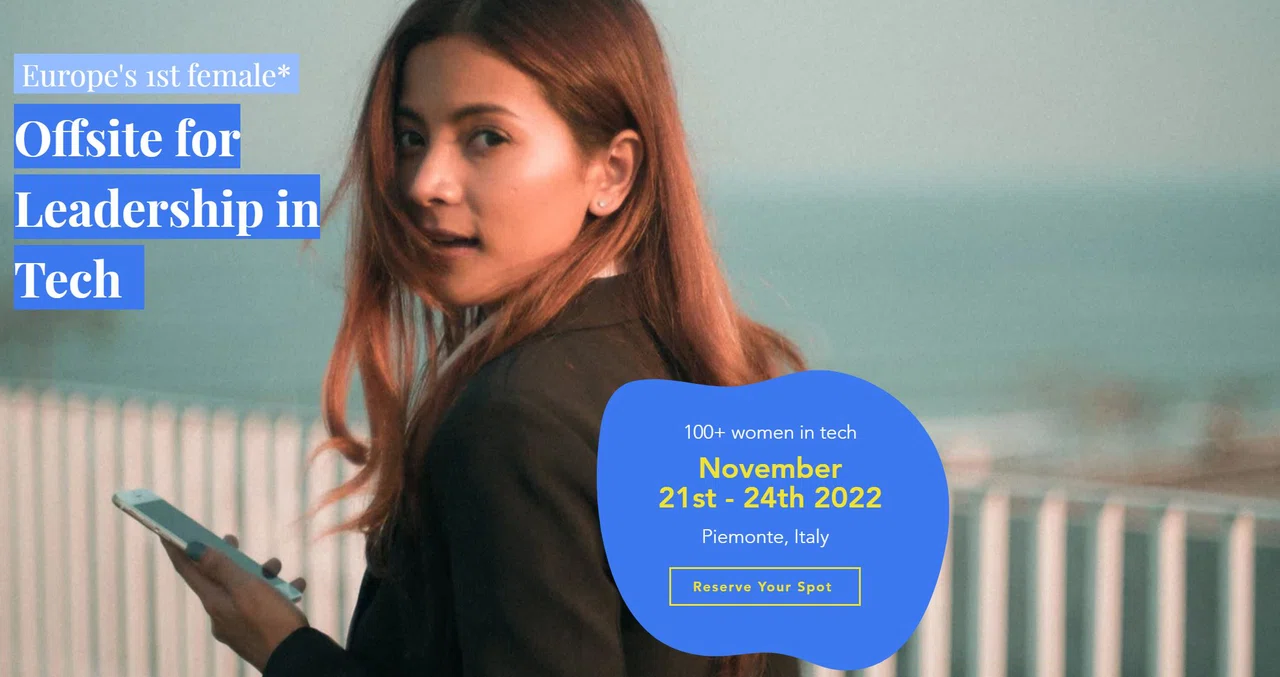 © Knorr & Weschke Rising GbR
Networking & Party
Seminare & Workshops
Vor Ort
Anmeldung erforderlich
Kostenpflichtig
Female Founders
CONNECT - COLLABORATE - RISE
TECHoffsite focuses on sharing crucial knowledge about advancinge tech careers, and creating meaningful and long lasting connections between all female* participants.
We combine inspiring talks, learning opportunities, hands-on workshops and plenty of space to collaborate in an astonishing nature setting. Participants will connect in a natural way to enrich their network with like-minded peers to ultimately support their careers moving forward.
Join us on the way to more female leaders in tech, by closing the gender networking gap together!
Empfehlungen für dich