Green Transformation Incubator Networking "Business Model & Sales"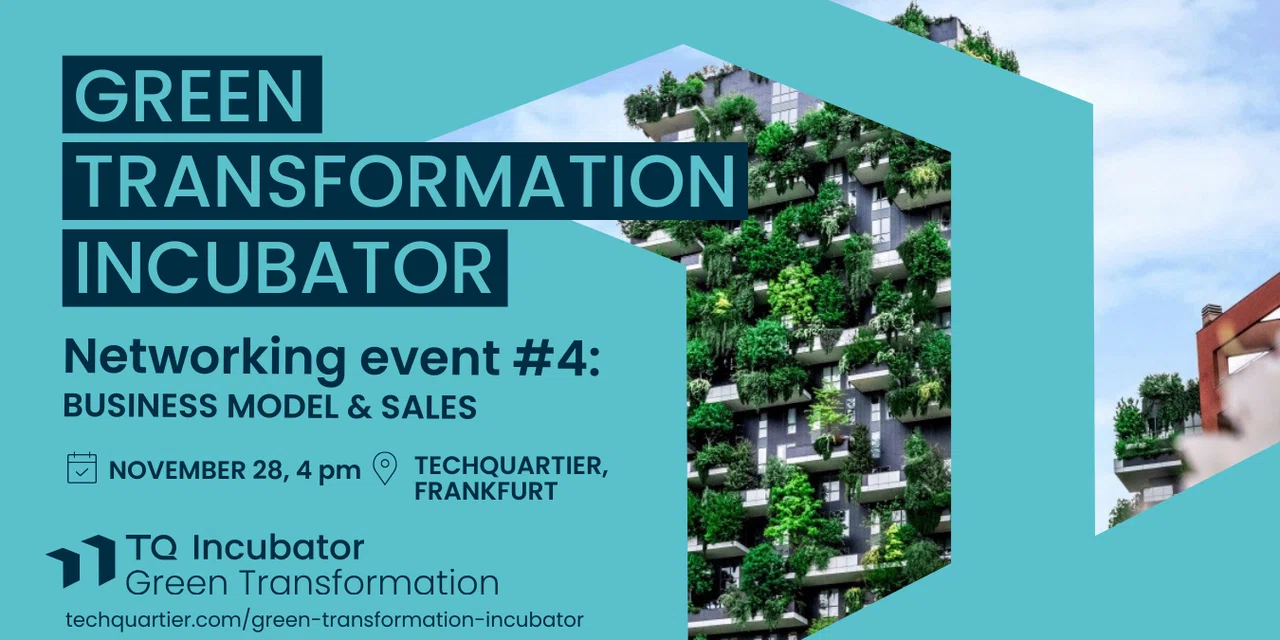 © TechQuartier

Networking & Party
Vortrag
Kostenfrei
Anmeldung erforderlich
Vor Ort
Nachhaltigkeit
TechQuartier's Green Transformation Incubator supports startups working on sustainable solutions in Finance, Real Estate
and ESG Management. As part of the program, we are offering free sessions designed for startups and founders. You do not need to be a program participant to join in these live events in Frankfurt.
Business Model & Sales on 28 NOV at 16:00
- Partner Impulses: PwC, ING, VISA
- Startup Impulse: Komuno
- ESG Panel Discussion
Empfehlungen für dich