InvestorXConnect - CleanTech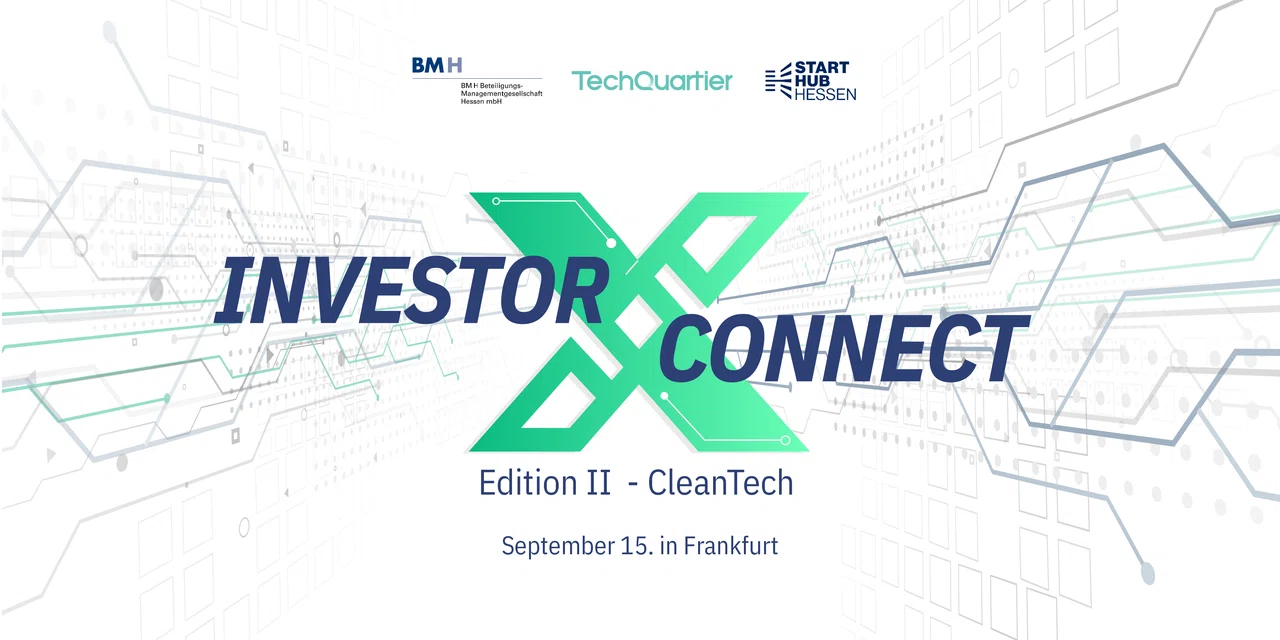 © TechQuartier

Wann?
15.09.2021
15:30 - 21:30 Uhr
Pitch
Networking
Matchmaking
Anmeldung erforderlich
Investors, start-ups, sponsors and interested parties from corporates and public institutions - Join us at the 2nd edition of investorXconnect!
This is a collaboration format created to address social & environmental demands to stop climate change. The event connects people who can help build change and deliver towards a net zero future through the help of technology.
This year's edition is all about CleanTech. Meet innovative German start-ups who build solutions in the areas of Sustainable Finance, Smart Mobility & Cities und Clean Energy.
We believe that exchange between a diverse group of leaders is essential to enforce the innovations transforming our shared future. For this reason, investorXconnect is designed to open investment opportunities and learn about exciting new ideas for the future of CleanTech!
Agenda
Start-ups & Investors only:
15:30 – 16:00: Arrival at TechQuartier& short Welcome for Start-ups and Investors
16:00 – 16:15: Opening & welcome talk
16:15 – 18:15: Investor Speed Dating
18:15 – 18:30: Break

Open for everyone:
18:30 – 19:00: Arrival at TechQuartier & short welcome for corporate partners and viewers
19:00 - 19:20: Keynote tbc
19:20 – 20:00: Elevator pitches by participating startups
20:00 – 20:15: Snacks are served and closing words
20:15 – 21:30: Startups, investors and corporates get-together
You can register for the open get together and elevator pitches here. Start-ups can apply to pitch here.
Empfehlungen für dich